Speakers
KEYNOTE: Business Analysts in the Age of Rapid Change
Age of rapid change places greater demands on adaptability, requiring creativity and innovation in both products and services, as well as in work methodologies. The landscape of job positions is undergoing a transformation, with the emergence of new roles and professions that are now being acknowledged. The business world is increasingly focused on swift outcomes, which sometimes leads to underestimating potential failures and risks. This environment may not be the most favorable for thoughtful and analytical professionals, such as business analysts, and these shifts intensify competition within the field of business analysis. As a result, business analysts should address these challenges and adapt to remain relevant in fast-paced environments. While we recognize that continuous learning, adaptability, and the ability to harness technological advancements are useful hints, this time, we aim to go deeper and provide specific, actionable guidance and examples.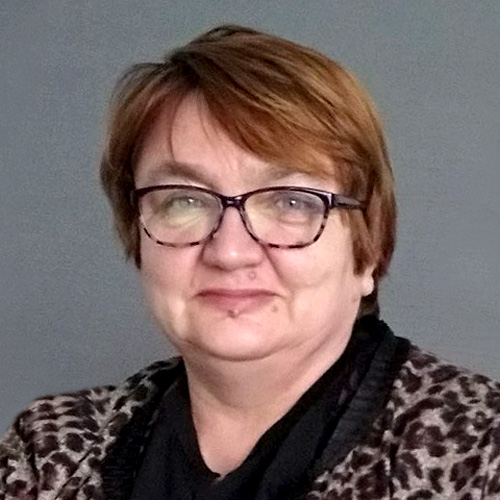 A Business Analysts Guide to Business Change: Be More Lion, Less Wildebeest
The last few years has seen further acceleration digital transformation initiatives. Whilst technology will be an important driver for change, Business Analysts have an even more critical role to play in identifying problems and needs and delivering solutions that deliver business wide change and realise business benefits to enhance their value propositions. We will discuss the perspective of a Business Analyst and the importance of assessing the impact on the customer, the employees, the culture, the organisation of any change initiative, and ensuring we focus on the right problems, the right ideas and define and delivery business change at pace, minimising risks and delivering sustainable change.
Imtiaz Kaderbhoy • Lewis Carroll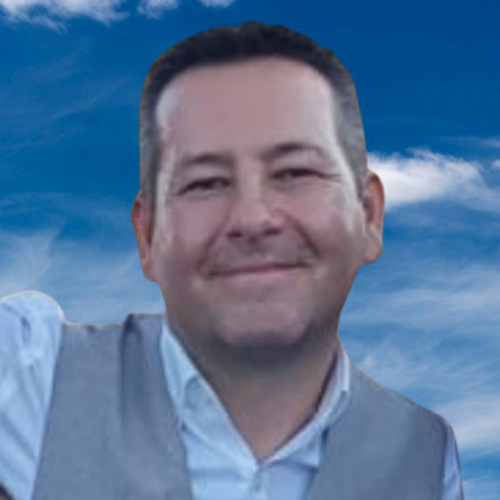 How Can Business Analyst Ignite Company Growth
In an ever-changing climate, organizations face a lot of external changes in the marketplace, new demands from customers, new emerging technologies, and economic crises. External factors combined with internal challenges, like process inefficiencies, unstructured organizational designs, operational issues, culture barriers and any problem that arises, can render business profitability. We want to make organizations and individuals who work in the business analysis domain aware that our work is not only related to solution requirements. Be brave and daring, detect problems, analyze them, create an action plan and educate your leadership on igniting company growth through business analysis.
Irena Levanić Papić • Branka Nesterović Haining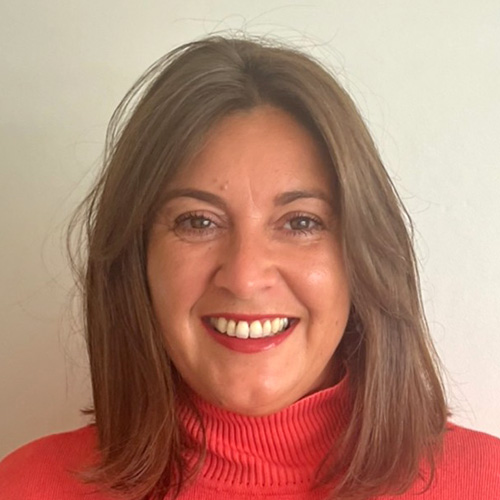 Business Analysis Profession in Cybersecurity War for Better Business Resilience
Rapid change is bringing about the problem of cybersecurity in every business. In the era of digital transformation business resilience is one of the must-have staples. BA can help achieve business resilience because they already have some of the necessary skills and technologies. Improving knowledge in cybersecurity and implementing it in general strategy, projects, and everyday operations for achieving the final goal – resilience is a challenge for every BA! The presentation will cover some trends, standards and frameworks necessary for achieving better cybersecurity and business resilience. At the end I would like to put up some tips and tricks for BA to achieve better results in business resilience.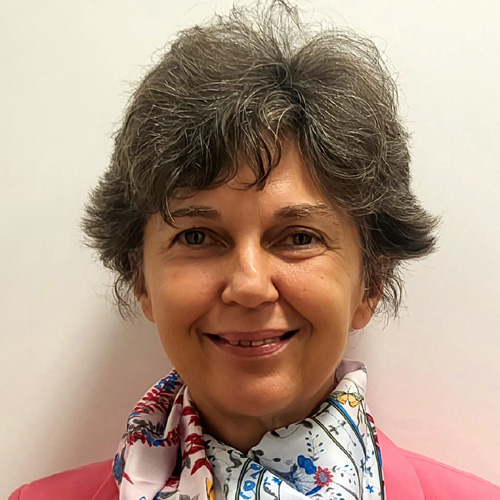 The AI-Driven Business Analyst: Redefining Business Development
The presentation aims to capture the essence of the evolving role of business analysts in the context of AI and its impact on business development. It emphasizes the transformative power of AI tools in redefining the way business analysts operate, make decisions, and contribute to organizational growth. Let's set the stage together and explore the cutting-edge applications of AI in business analysis and its profound implications for business development strategies.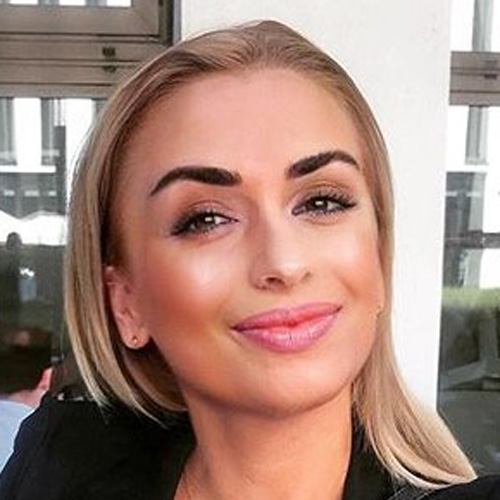 Product Master Data
"Master Data" are a key factor for any initiative to bring value and success to a company. It is useful for creating a single source of extremely useful data in various exhaustive analyzes in a company. The presentation will emphasize the definition of "Master Data", its importance and methods of use for, for example, increasing the online visibility of a company.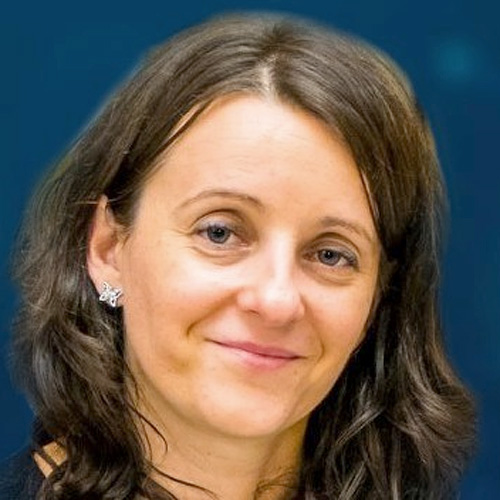 Business Analysis in Robotic Process Automation
Embark on an electrifying journey into the realm of Robotic Process Automation (RPA) through the lens of business analysis. Analysts collaborate with technical teams to design RPA solutions that streamline operations, enhance efficiency, and reduce errors. Clear communication and a holistic view of business operations are crucial for successful RPA integration. By aligning automation with strategic goals, business analysts ensure RPA implementations deliver substantial returns on investment and pave the way for scalable, agile, and cost-effective operations. Ongoing analysis and adaptation are essential to maximize the benefits of RPA and drive continuous process improvement.
Aleksandra Tijanić Petković
Business Analyst or Product Manager? Differences & Similarities
We see different "traditional" industries being disrupted (Finance, Automotive, etc.) having to fit in the fast-changing pace the market is now dictating through emerging technologies, high demands, new business models, and overall innovation. Companies are adopting more and more the approach of defining what they want their business to achieve (outcome), rather than what they want to do or deliver (output). So the focus is shifting towards defining and creating the greatest value for the customer and the business. How can the Business Analyst role contribute there, in the best possible way? That's the new space where Business Analysis needs to find its place.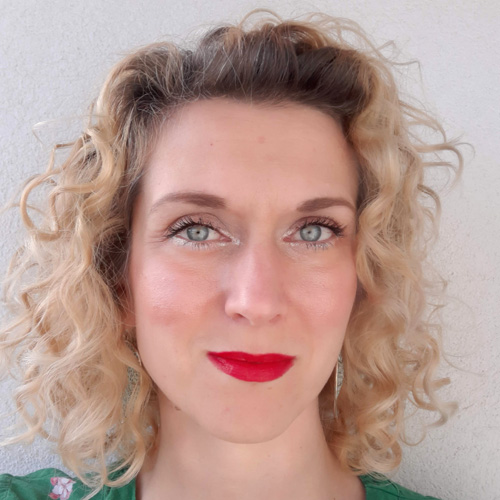 Rapid Delivery in Every Project Stage: How to Make a Client Successful under Dynamic Environment
The only stability for our job is the change - how Agile methodologies changed the BA way of working and still we can deliver value in every project stage, even when it comes to dynamic environments. Specifics, tips & tricks to make our client satisfied from the very beginning. BA stories and lessons learned.
BA's Guide on the Psychology of Trust and Its Influence on Decision Making
In a rapidly changing world, trust is the key to effective communication with stakeholders when it's time to make decisions. Due to role responsibilities and opportunities, business analysts play a significant role in building trust and bridging development to business. As a business analyst, I have witnessed the influence of trust on shaping projects and would like to share what I learned from experience. Join me in unraveling how business analysts drive projects to success by establishing trust as a first step to effective decision-making.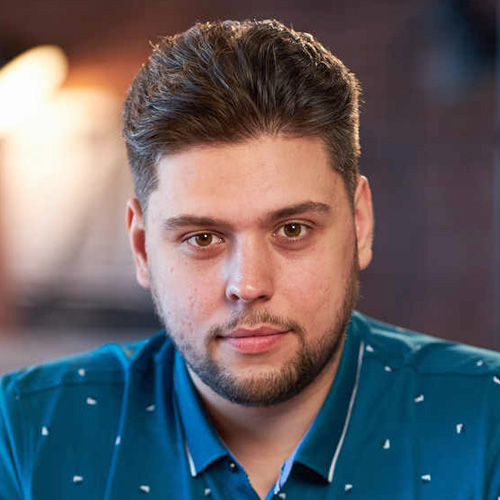 Becoming Nimble
The world around us is constantly changing and evolving. Organizations and business analysis professionals need to keep up with the latest trends and best practices and be able to adapt faster to changing needs. More and more organizations are adopting agile practices yet failing to increase business agility. So, what are they doing wrong? We need to (1) Understand what nimble is and how it is different from agile practices; (2) Learn how can nimble impact business analysis professionals; (3) Learn how can business analysis professionals influence their organization to become more nimble.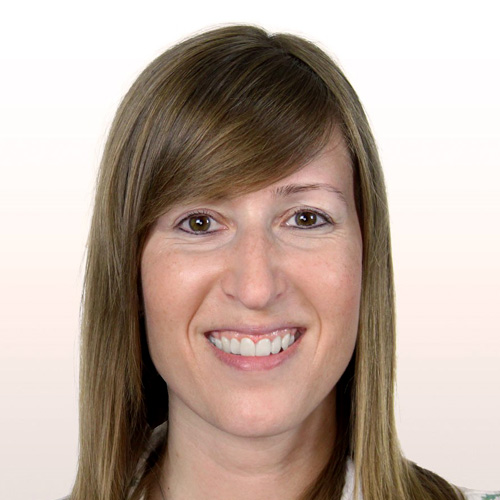 Designing the Impact: Fundraising Platform Product Redesign
How can everyone make a positive impact in their community with just one click? That was the key question we had in our minds when we established a new vision of the Fundraising platform. We'll take you through product discovery, prototyping, and delivery, from ideation to implementation. Learn how we overcame challenges and made critical decisions to create a platform enabling everyone to positively impact their community.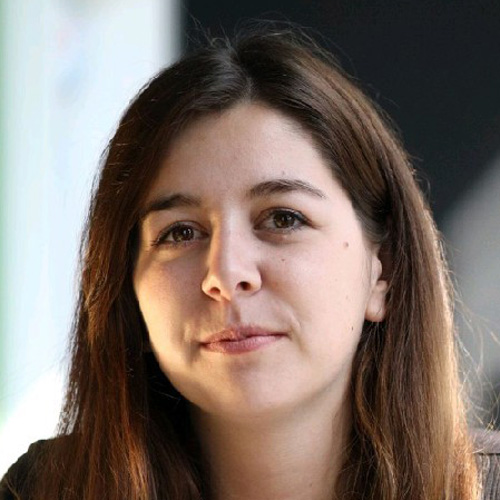 The Future of SME Companies: Synthesis of Digital, Sustainable and Personnel Challenges
In this presentation, we will look into the future of small manufacturing companies and present the key elements that will shape their success. Through the synthesis of digitization, sustainability, personnel challenges and ICT solutions, we will indicate how to create a solid foundation for long-term growth and competitiveness. The aim of the lecture is to gain insight into the future of small manufacturing companies and to understand how digitization, sustainability, personnel challenges and ICT solutions form a powerful synergy.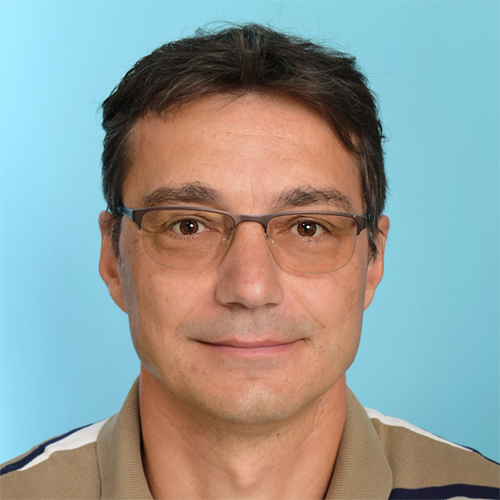 "We've Always Done It That Way" and Other BA Horror Stories: A Guide to Leading Innovation
What to do when your digital transformation project has clients who resist change? Practical examples from a very traditional and conservative industry - insurance.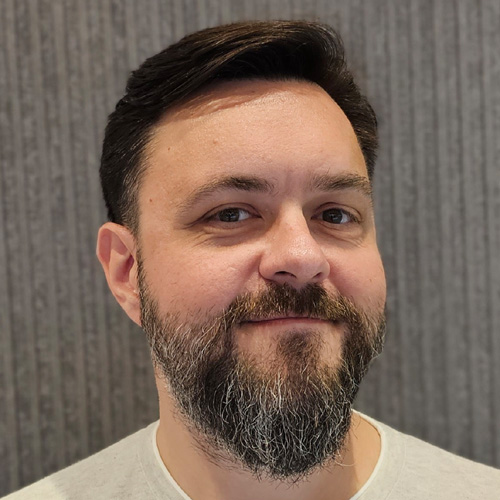 Modern and Magical Techniques for Business Analysts
We'll use our time together to discuss the 5 most applicable techniques from the Design Thinking Toolbox. Let's call it a taster, as we won't be talking through the framework, but showcasing 5 techniques, that will elevate your analysis and help you produce higher quality work, increase your engagement and collaboration with your stakeholders and produce better outcomes. This highly interactive, dynamic and fun session, which will use real life examples, will showcase some great techniques which will makes us all more Savvy Business Analysts.
Imtiaz Kaderbhoy • Lewis Carroll • Milena Mileva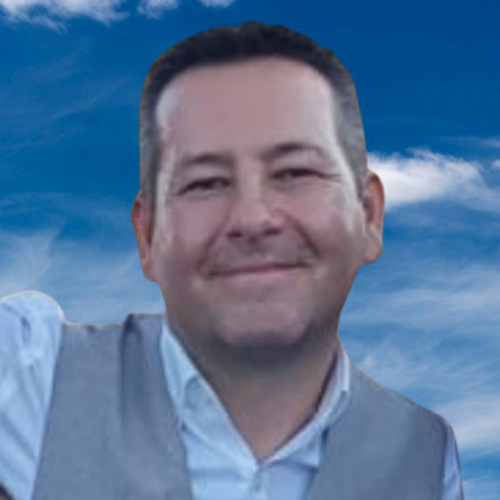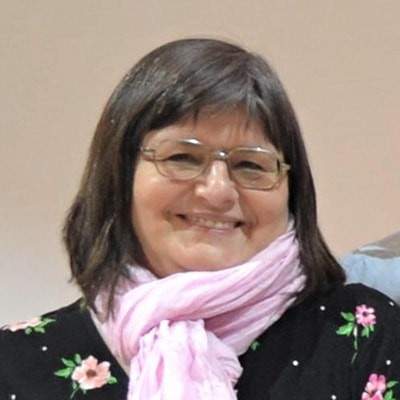 Roadmap Planning for Business Analysts
The workshop should be divided into three sections: Intro about road mapping, why it is important, who is using it, can we use AI for automating some piece of work etc.; (2) Roadmap in Jira through example; (3) Roadmap planning simulation game.
Nikola Vojtek • Ana Bojinović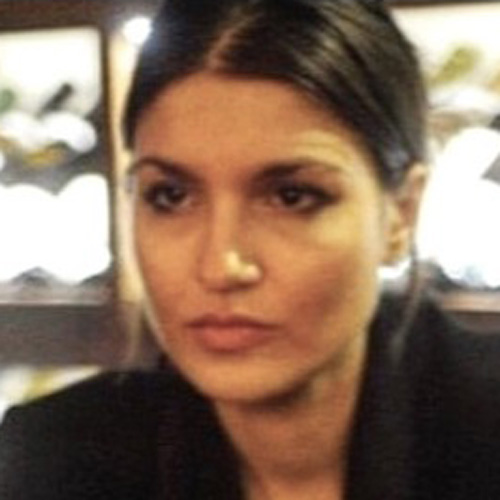 How to make positive, future-oriented change in your organization?
How to create a Vision Statement for Organizational Change? The word 'vision' has a bad rep with many professionals. It makes them think about long-winded, boring meetings, woolly 'mission statements', and unproductive off-sites. A lot of this has to do with the confusion that stems from having a 'vision statement' and a 'mission statement'. And while there is a lot to be said for those things when you dive into the matter, at the core you don't really need that level of detail for your team. You need team oriented, graphical and practical design of your Vision statement - a statement that defines what you're trying to achieve a year, two years down the road, that you can all get behind. Join the Vision statement workshop! To create such a 'Practical' Vision, you can best use your knowledge and the team work. This Workshop was developed interactively for this purpose. It specifically allows you to plot different possible routes toward your Strategic goal and to do it fast. That makes it easier to use when you have strategic audience and are expecting a few pivots that might throw your plans off. Let's clear the road where you'd ultimately want to go!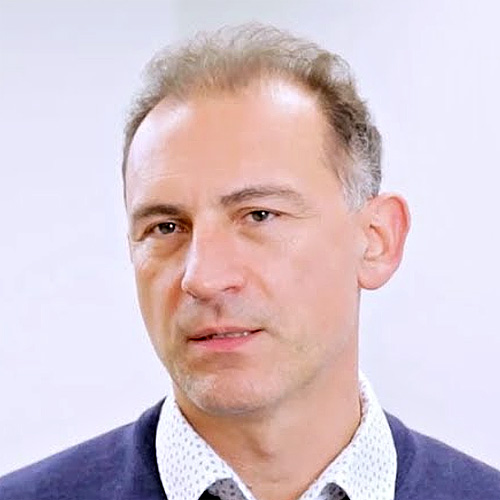 Crafting Innovative Ideas
Join us for a hands-on workshop where we'll explore the art of crafting innovative ideas. Using a combination of various techniques, we'll help you unlock your creative potential and generate ideas. You'll learn how to think beyond incremental improvements and create truly innovative solutions. Don't miss this opportunity to challenge yourself and unleash your creativity! As O.H. once said, "The electric light did not come from the continuous improvement of candles."
Marija Roždijevac • Marija Jarnjak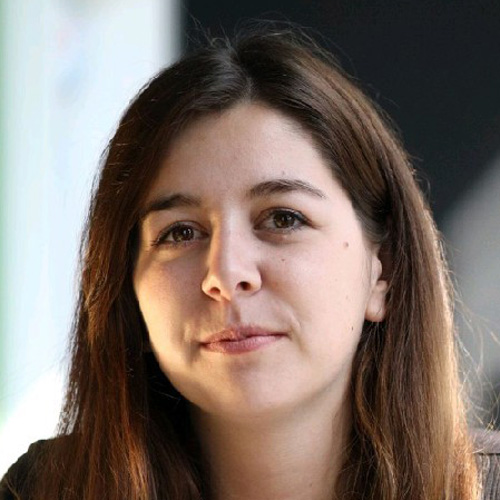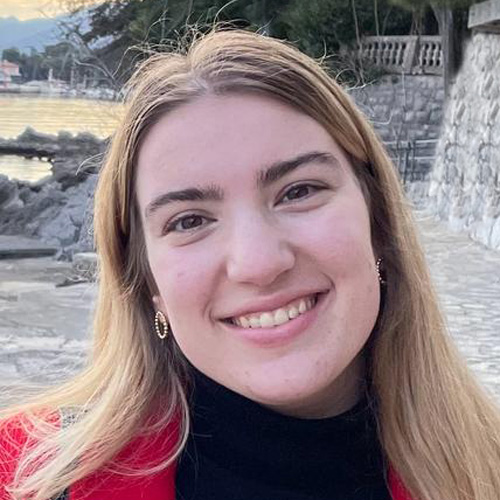 Navigating Agile with User Story Mapping
This interactive session will guide you through the essential techniques of creating user story maps, a powergul tool in agile product development. Whether you're new to user story mapping or looking to enhance your skills, this workshop will equip you with the knowledge and hands-on experience to effectively plan, prioritize, and visualize yout product's user journey. Join us on this journey to transform abstract ideas into actionable plans that resonate with your users.